Stoddard Village Park
The Stoddard Village Park is located on the corner of Main St. and Hwy 162. It offers 2 shelter houses (available for rental), a huge play area for the children with new equipment, and a ball field.

Shelter A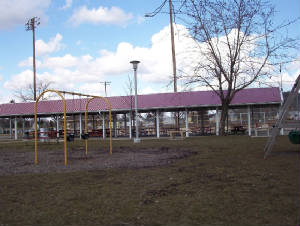 Open Shelter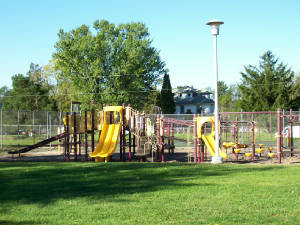 Playground Equipment
Shelter A & B both have refrigerators, stovetops, and sinks with running water.

Both parks are kept well maintained and are beautiful spots for Family or Class Reunions, Birthday Parties, Graduation Parties, even Weddings.
Stoddard River Park
Handicap Pier
The River Park located by the Stoddard Boat Landing has some new additions. The Handicapped Fishing Pier is a wonderful addition to the Stoddard River Park. Many people use the pier for fishing.